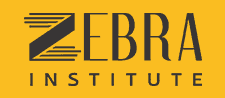 Are there any good modelling agency in Kolkata?
Yes. There are for sure and there are one too many for the reason that Kolkata is one of the most fashionable places in India. You can easily get yourself enrolled with Zebra Institute's modeling training program. Our modeling agency helps you learn the fundamentals of modeling by providing training on camera, body care, grooming and personality development. Zebra institute, a very good photography institute also helps in creating a professional portfolio for each of its students. Zebra Institute has a history of producing good successful models that have been able to make their mark in this highly competitive modeling industry It is always an added advantage if you have good looks, amazing body shape, lustrous silky hair, beautiful dentures, lotus shaped eyes, good tall height and that desirable perfect skin on your side. To be photogenic is one important prerequisite to become a successful model.
But that is not the end for all those average looking people but with good grooming and personality. There are lots of credible modeling agencies available which can help such models get renowned brand assignments. There are different requirements in different sections of advertising media and a good modeling agency can help you find the correct brand endorsements that suit your personality.
Besides, a good modeling agency can make or break your career. A modeling is a career where rejections are most common place things. These failures are nothing but stepping stones to success. One must be committed to professionalism under any circumstances. A good modeling agency helps you in developing your portfolio shoot. A good modeling agency prescribes a portfolio shoot which highlights your strong features. Normally it should have 2 full length photos, 2 quarter length photos and 2 portrait photos. Your chances of being selected by a casting director or a client are as good as your portfolio shoot.