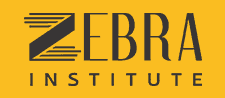 Are there any weekend courses in Kolkata for photography?
Yes. We at Zebra Photography Institute offer photography training program specially designed for working students. There are weekend classes designed for professionals. And for your information, most of our students enroll for weekend classes only. So, do not worry and just select the best among our available course according to your requirements and start immediately.
There are several photography courses' options available int he market but it is always advisable to choose your interest generic field. That will help you excel in your field of interest which in turn will give maximum mileage to your career.
This short term photography course comprises of virgin outdoor visits where students can explore fresh photography opportunities in the middle of the nature. The destinations that are chosen provide ample opportunities for photography for architecture, portrait, scenic, wildlife etc. These outdoor visits have been provided to be extremely helpful for all our students and bring out the best in them.
We organized photo festivals as a part of our annual exhibitions. This helps a student display his academic work to outside audience. The event is organized in unison with students and management. It serves as an amazing platform for all our students to showcase their talent to the best from the industry.
Examinations are held on both theoretical and practical lessons and students need to garner pass marks in each of them so as to become eligible for a certificate.