Zebra Institute – Acting Institute in Kolkata
Best acting institute in Kolkata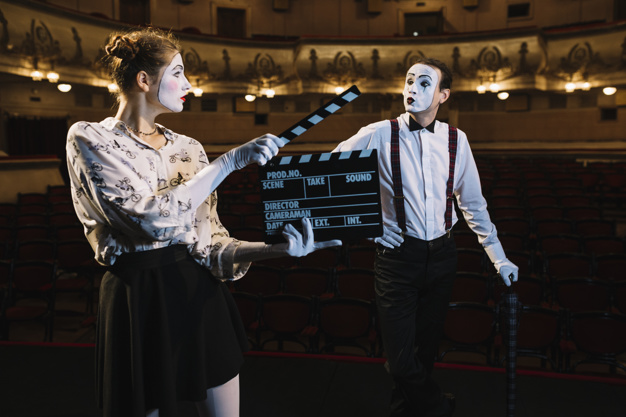 Acting is not about to learn or learn. Either you have it or you do not have it. Further you have to earn it by training. And there are several schools in and around the city that offer round the year acting training programs. And one of them is Zebra Institute is one of the best  acting institute in Kolkata.
Zebra Institute offers special programs for Tollywood oriented acting. And we offer diploma course and short term certificate courses in acting. Similarly as the saying goes, there is no need for any degree to become an actor. Thus, it is just the inner passion that need for you to become a successful actor. Although it takes to become a successful actor is purely hard work and nothing else. At the same time we at Zebra Institute do not teach you how to become an actor. We just hones your craft and skills as an actor as well as you skills.
Important factors of acting institute in Kolkata:
A most important thing an actor needs to do is to free his mind and body before going out to perform. It must be ready to face the viewers or give the final shot without thinking of any kind of nervousness.

Therefore an actor must ask itself questions in relation to the character it's playing.

Similarly learning voice change,and projection is a must for an actor.

Body postures, personality and other body movement may make or break an actor also.

Eventually an actor must regularly practice acting skills.

To get into the character by proper makeup and grooming helps make an actor more acceptable to the viewers.

As they say, you love the camera and the camera loves you back. An actor must learn how to deal with the camera.

Discussing the scripts of successful actors is a big learning exercise.

Similarly classes goes on particular language like Hindi, English and Urdu.

Dancing and Modelling are part and parcel of Acting Industry. Hence, learning basic modelling and dancing methods like Salsa, Bollywood and Hip-hop dance is imperative to become an actor.

Learning to perform stunts is an important basic of becoming an actor.

Lip syncing and character dubbing are also important.
Thus, our institute is the best institute for acting course in kolkata. For further growth of your career in acting industry zebra institute is the better option. We offers you placements and workshops after you complete your course. In fact you have to do hard work to get various chance to work in Acting industry. Join Zebra Institute for acting career build up and make your passion into your career-Acting Course 
Further our institute give practical supports and training in our own  Zebra Studio