Institute for Photography learning near me!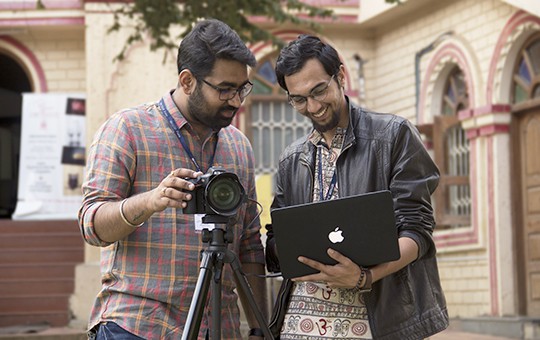 Which is the best institute for photography learning near me?
For all those looking for the best photography institute in Kolkata, there's one and only one answer – Zebra Institute. Usually It is a new institute but within a very short span of time its has been able to carve a niche for itself. Similarly the institute provides quality training and good placement assistance. And they have designed the curriculum so that it includes lots of live projects which ultimately helps in building the student's portfolio. Photography learning near me
Hence, The aim of the courses is to provide you with the knowledge and skills required for a career as a professional photographer as a keen hobbyist. And this is an up-to-date and comprehensive courses cover technical aspects of handling cameras and taking photographs. Subjects covered in this course work include applicable photography techniques, photography history and photography theory.
Therefore Zebra institute is one of the top leading institute that offers best photography course in Kolkata at an economic fees structure.
Till date, Zebra Institute has built many successful careers in the photography industry. In fact many students from our institute works as independent photographers, freelance photographers, independent studio owner. They also work in as a professional wedding photographer. Usually Zebra institute is specifically for youth career build up in their passionate dreams. Further We make it a point to upgrade ourselves as per the current trends in the industry. So as to provide our students with the latest techniques. Photography learning near me
About photography learning near me
At Zebra Institute, we believe in providing quality fundamental training by providing a perfect blend of theoretical and practical sessions. The curriculum has been designed in a way to help students imbibe the in-depth knowledge of the subject. We have had the privilege of teaching international students too coming from Nepal, Bangladesh etc. Photography learning near me
Zebra is know as one of the best photography institute in Kolkata. Join with us and improve your skills in photography. We allows our student in different photoshoot held in Zebra Studio.