Best Photography Classes in Kolkata
How is Photography Classes in Kolkata important for anyone who wants to learn photography?
We at Zebra Institute have never believed in self boosting. And Zebra Institute always believes in its work speaking for itself. So, let us hear from our students only.
Join the best photography classes in Kolkata for skill development and career build up in Photography.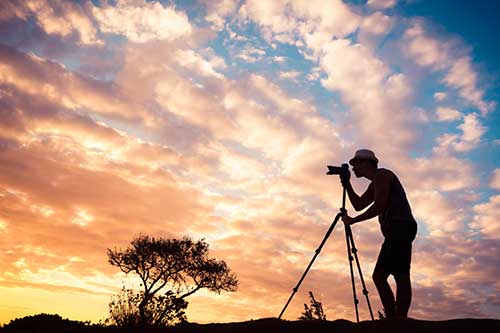 Mr. Monojit Halder, a freelance wedding photographer
"I have completed my photography training from the Zebra Institute and I would like to suggest to everyone who is interested in this course.  Hence, their course helps you to make your basic strong in a very short span of time. Location is one of their biggest plus as they are located in the heart of the city at A J C Bose Road. And the experts here are top and experienced from the industry. And they provide you with flexible timings as per your viability. Zebra Institute is the Best photography classes in Kolkata.
Ms. Avisha Gala, a freelance photographer
"Getting myself admitted in Zebra Institute was surely a life changing decision for me. And it helped me change my opinion about photography. Similarly it helped me to learn about the camera in the best possible way. Eventually it taught me what all can a camera do. In fact the institute give you practical as well as theoretical knowledge. And the atmosphere is totally gleeful and makes learning fun . Further I would say that it is the best place to grow the photographer inside you.
"
Mr. Abhishek Poddar, a fashion photographer
"Photography training program at Zebra Institute is a perfect form of all of them – practicals, theoretical and outdoor visits. And the experts allow each and every one to connect in a free way so that all the doubts get cleared. The photography course at Zebra Institute also allows the students to gain trust to take up commercial projects on their own.
"
Ms. Subhra Bhattacharjee, a photographer working with a reputed Ad Agency
"I was already into photography when I joined Zebra Institute. And I had been doing lots of small photography projects. But none of them very professionally fulfilling. So, I decided to go for an advanced level course at Zebra Institute. And it taught me a lot of things which were not known to me earlier. Therefore you should definitely join Zebra Institute's give advanced level course training if you want to become a "professional photographer".
"
We help our students to do practice classes  in our Zebra Studio. After completion of the course Zebra give chances to work with models , celebrity , brands etc.