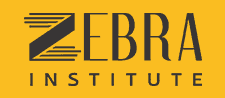 How can I start my carreer in modelling. Are there any good modelling agencies in Kolkata?
The primary step before starting a full fledged modelling career is to create your professional portfolio. It should be such that it should highlight all of your strong points through high quality stunning pictures.
It is always good to join a modelling institute as they can train you professionally and then can put you in touch with some legitimate modelling agencies. It is always a good idea to check for the reviews before joining any modelling institute.
One of the most important parts of being a successful model ifs to handle rejection in the most positive way possible. Do not lower your self esteem on someone's approval of your looks. Make yourself feel better and look better. Work on your body which includes skin, hair and nails. You must understand that modelling is a purely aesthetically driven indastro. What looks good, sells here. Posing and walking are an integral part of modelling. Good poses separates a beautiful model from a successful model. And do remember to be prompt. Answer your calls, email and everything else promptly. You can take nothing for granted in this industry.
Another good idea is to go for a portfolio website which can be accessed by one and all relatively easily. For more info, visit Zebra Institute.