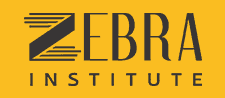 How do I become a model in Kolkata?
For a successful modelling career anywhere - be it Kolkata or any other place - it's sheer hardwork that can help you.
One of the most important and basic step that can help you have a successful career is opting for a good modelling Institute. A good modelling Institute hones your overall personality along with modelling training.
After the completion of modelling training program, Zebra Institute helps you with a professional portfolio development. We can also help you shortlist good modelling agencies. Take care to not fall into the trap of fraudsters.
To make it big against all the odds, you must keep your values intact and keep practising till you succeed.
Your selection anywhere is entirely dependent on your portfolio shoot. So, it is a very important task to decide as to whom you're getting your portfolio shoot from. We at Zebra Institute help you in preparing your portfolio shoot. Before proceeding ahead with any kind of commitment, we discuss the costumes and style that is going to be worn by you. This helps you in getting an idea about the portfolio shoot and you can embrace yourself accordingly for the shoot.
Our teachers and in house stylists help you prepare yourself with the photo shoot by styling your costumes so as to enhance your overall personality. And most importantly modeling as a career choice is a sporadic one. You do not have to leave your existing career option to continue with modeling. It requires you to be engaged only at specific times. You can time your shoots or auditions as per your convenient timings so as to avoid any kind of disruption of your existing work.