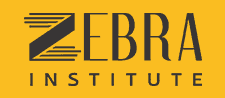 I do Photography as an hobby. Where can I go with it?
Photography is an art which requires creative precision. For one to become a successful professional photographer, one must have the utmost passion for Photography. You must Shoot. Learn. Sharpen your Skill. And Repeat.
It was exactly 3 years ago when I bought a 2nd hand DSLR from my brother and joined Zebra Institute to learn the fundamentals and then out of my passion for the subject, I started shooting whatever I could be it a spider web or dewy grasses or fine lines of a vegetable or anything whatsoever.
In true sense, a successful Photographer requires to get hooked on to it's job. Photography can only be a successful career choice if it's being done out of an underlying passion.
After joining Zebra Institute of Photography, I learnt using photo editing softwares which help you hone my your photos. The institute helped me get several commerical assignments at regular intervals of time and helped me convert my hobby into a full time job.
After starting off with normal family shoots, today I am doing school shoots, event shoots, product Photography, wedding shoots etc.
So, at the end of the day it all depends upon how much hard work you put into your passion of Photography
So, for all those of you who have been thinking about photography as a career option, the following is a must read for you. But before discussing the career options, it is important to understand the fundamentals of photography. Hence, it is a good idea for people who're passionate about photography to join this short term diploma course of Photography at Zebra Institute. Photography is one of the most trending yet unconventional career options in today's times.
Zebra Institute is happy to tell all upcoming photographers that the prospects of photography students seem to be highly promising. There are several options to choose from in Photography and there are several institutes to learn from. Zebra Institute is one of the best institutes in the city to teach Photography courses. The Institute offers both short term and long term photography courses.
One of the most important qualities of successful photographers is their undeterred passion about the art of photography. The financial returns at the beginning may not be so satisfactory but continuous practice and hardcore determination may help you succeed and you may go on to achieve fame and success like some of the topmost photographers of India ;like Dabboo Ratnani, Raghu Rai etc.
A successful professional photographer does not just click beautiful pictures. A novice photographer brings out the best emotions in a picture be it fear or anguish or happiness or grief or anything else.