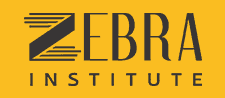 Best modelling Institutes in the city
Modelling is one of the most sought after career options in today's times. Zebra hi Institute is one of the best modelling Institutes in the city. The course has been designing to keep up with latest industry trends. Our modelling program provides you with unlimited career options in the modelling industry. Zebra Institute's modelling course is sure to make you stand out in the highly competitive modelling industry. Our modelling course offers 360 degree development which includes personality development, grooming along with modelling.
At Zebra Institute, you get to learn from the best of industry's professionals who help you in developing yourself to nothing less than the best. Within a time of just 2 years, Zebra Institute has been successful in producing the students who have walked ramps, acted and have completed modelling assignment for renowned fashion designers and known brands.
So, all those looking to have a successful careers in films or modelling industry, just come forward and join Zebra Institute's modelling program.