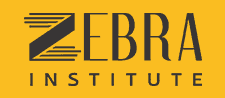 please tell us about the scope and career options for photography in india
Photography as a career can only be successful if you have an underlying passion for the same. Till a decade ago it wasn't though of as a productive career option. But tables have turned now. It has become one of the most sought after career choices on today's times.
A photographer must have the technical expertise to convey it's art to the audience. A hobbyist with photography as an hobby can successfully convert it into a profession. With the geometrical progressive growth of advertising sector photography has now become a hotcake profession. There are unlimited career options to choose from like Fashion Photographer, Wildlife Photographer, Nature Photographer, Journalist, Advertising, Portfolio Photographer, Wedding Photographer and so on. But photography being a creative media, a successful photographer requires more of an inherent talent than technical training
Photography is a versatile career option. You have lots of things to choose from. You may become a fashion photographer or wildlife photographer or a landscape photographer or an event photographer or a product photographer. You have 'n' number of genres to choose from. You just need to follow your underlying passion and follow it with a never say due attitude. That is a guaranteed formula to become a successful photographer.
Gone are the days when photography was not considered as a full fledged career option. Earlier people used to ask such questions as "Photography to theek hai but aage hya karna hai". People have grown to accept this as one of the career options.
It is very important task to understand your competency and field of interest. It is important to choose a field where you would like to excel. It can be fashion, food, travel or anything else. You must have a absolutely killer profile of yourself which needs to be updated constantly.
Honestly photography is a profession which requires you to be patient and very patient. There are times when you have to finance your photo shoots on your own. It is not hunky and dory as it seems. The profession tests your patience to the ultimate level. At times it may get difficult to sustain yourself but never give up. Success comes to you when you least expect it. You need to stand up and fight for your passion and only then toy stand a chance to become a successful photographer.