Whats is the content of Product Photography in Kolkata ?
Zebra Provides Best Product photography in Kolkata Course .
What is Product Photography?
In the first place , we should clear the concept what is product photography use for. Product photography  means to click images of any products that will look attractive for selling. Also known as commercial photography, these images are meant to entice shoppers to purchase the photographed products. As a matter of fact they give product details and features, supplemental to written copy and product descriptions. The idea is to give potential buyers a full impression of the product.
Why You Join Zebra for Product Photography in Kolkata course?
Product photography, or e-commerce photography as it's sometimes known, is basically what it sounds like: photos taken and used on websites and social media platforms to help drive sales of your product or service. In fact Product photography is a type of object photography, and also you can get even more granular with product photography:
Basic knowledge before the shoot :-
In the other words product photography actually object photography is when you take a photo of an inanimate item. And product photography is technically a form of object photography — unless the product is living, like a succulent. Also in object photography, items are typically non-moving, or still. Similarly you should know the basic things like white background, contextual , life style, scale shots, detailed , flat lay, group, packaging, user generated, product photography market statistics etc.
Concept of Product Photography:
Product photography shots in commercials and online business.
Learn how to get started with product photography through this series of introductory classes that cover useful product photography techniques, photography background choices, and more. And also these classes show what equipment you will need, efficient workflows and even what to charge for your photography.
An introduction to product photography.
In the first place you will learn about cameras & lenses for product photography.
Also faculty will recommend you the equipments for product photography.
In fact we will guide you about the studio space and how to make it work.
Most importantly we will teach you the making & using scrims for product photography.
Not only that but also faculty will tell you benefits of shooting tethered.
Types of photography:
There are various types of product photography like jewellery products, purses, bottles and beverages, food photography, cosmetics photography etc.
Food photography:-
Even in the food photography classes, you will learn top food photography tips on everything from preparation and prop selection to styling and lighting.
In fact our classes cover beginner to advanced, from natural light setups in your own Studio  to more advanced studio lighting techniques., Also you will learn how to photograph everything from delicate desserts to store-bought pastries as our faculty will teach you powerful techniques that will enable you to shoot your own creative ideas with confidence.
First you will learn how to photograph food images.
Also you will get a concept of photographing food at home using natural light.
Even we will guide you how to shoot with simple studio lighting setups for food photography.
Equally important to know how to do preparation, decoration and styling for food photography.
Our faculty also guide you where to find props, backgrounds & accessories for food shoots.
In fact faculty will recommend you the lenses, equipments, and also techniques for shooting lifestyle & editorial style food photography with models.
In the end you will get a concept the importance of narrative ,how to tell a story with your images and creative food photography ideas.
Cosmetics Photography:-
But these tiny products can be a challenging subject as they often feature mixed textures and small details.
Learn how to shoot high-end product photography images of make-up and cosmetics as Karl shows you how to light small products, what lenses to use for close-up photography, and shares the professional cosmetics photography tips and tricks he's used over the years.
First we will clear your concept about how to photograph cosmetics & make-up.
Also teach you the creative ideas for cosmetic photography.
And teach you lighting techniques for cosmetics.
Similarly our faculty will guide how to control light & reduce reflections in gloss surfaces.
In fact faculty will guide you how to photograph small products also teach you how to focus in stacking techniques for greater depth of field.
In the mean time we will guide you to retouching techniques for cosmetic product photography.
Bottle and Beverages Photography
Above all you will also get a chance to learn how to photograph glass items such as lighting and photographing glass with flawless gradients, achieving perfect condensation, enhancing color in liquids like whisky, wine, or cider etc.
At the beginning of the topic you have to know how to photograph drinks/beverages/ glass items.
In the meantime our faculty will give you an idea about bottle/glass photography ideas.
In fact faculty will recommend you about the lenses, equipments,  and also teach you about the backgrounds, props , accessories, lighting techniques for bottle photography, how to photograph glass & control reflections etc  for photographing bottles/ glass items.
Similarly we will guide you how to make bottles look cold with perfect condensation and teach you the tips & tricks for shooting bottles.
There are lots of products that individually we can shoot for practical classes. In fact few of them we explain here. Also we give 100% placements and give them practical works in our own studio. Not only that but we want that during class student will get the feelings of real studio setup.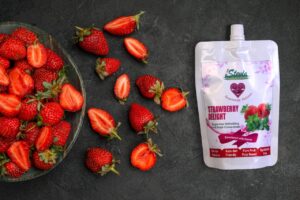 For Product Photography Shoot – Click Here