The Art of Posing: Mastering Techniques Taught at Zebra Institute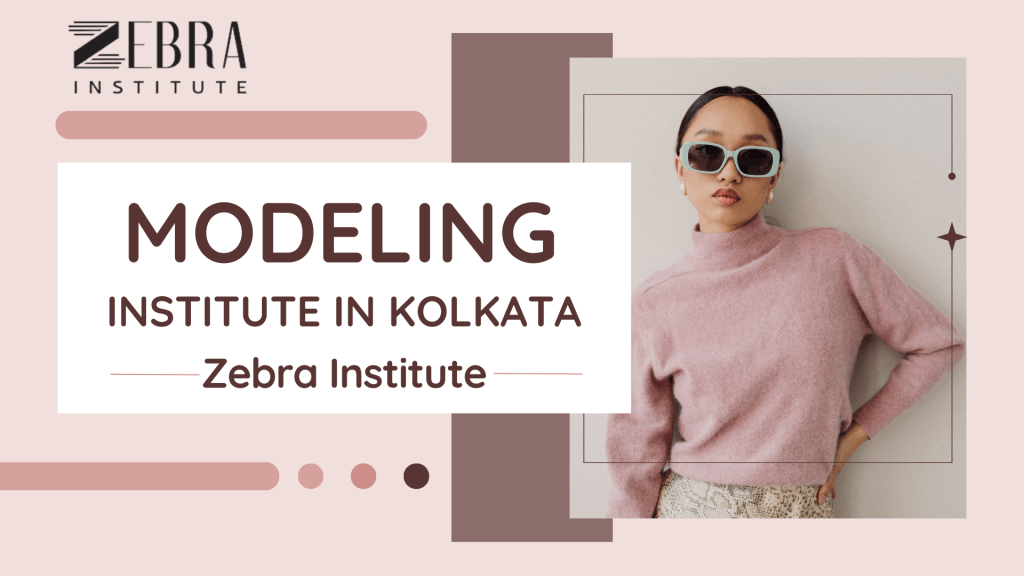 The ability to strike engaging poses is a crucial talent in the modeling industry that can improve a model's portfolio and job prospects. Posing is an art form that needs knowledge of body language, angles, and expression; it goes beyond simply remaining still and appearing attractive. 
The Zebra Institute is a premier modeling school that provides aspiring models with thorough instruction in the art of posing. It is located in the exciting city of Kolkata, where the fashion industry is thriving. In this blog, we'll examine the methods the Zebra Institute uses to help aspiring models in Kolkata master the art of posing and differentiate themselves in the cutthroat modeling industry.
Body Awareness and Posture:
At the Zebra Institute, aspiring models receive their first introduction to the significance of body awareness and posture. They gain knowledge of their own physical characteristics, assets, and regions that particular positions might highlight. Students who enroll in modeling classes in Kolkata, like those provided by the Zebra Institute, learn how to keep their backs straight and self-assured, lengthen their necks, and engage their core muscles for a poised and refined presence.
Facial Expression and Eye Contact
The face is a great instrument for models to transmit a range of emotions and establish a connection with the viewer. During its modeling training in Kolkata, Zebra Institute places a strong emphasis on the value of eye contact and facial expression. 
Techniques for expressing a variety of emotions, from seductive and enigmatic to approachable and amiable, are taught to students. Additionally, they discover how crucial it is to keep looking directly into the camera or the audience in order to build strong connections.
Angle Awareness and Body Positioning: 
Models must be aware of the significance of angles and body positioning in order to produce visually appealing photos. Aspiring models are taught the art of posing from various angles at Zebra Institute, including front-facing, side profiles, and three-quarter views. 
Students have the ability to arrange their bodies in dynamic compositions in methods that highlight their greatest characteristics. They learn about camera angles and how to work well with photographers to create amazing photo shoots.
Movement and Flow: 
Posing is not limited to static positions; it also involves fluidity and movement. In Kolkata, Zebra Institute provides modeling programmes that include instruction in dynamic posing methods. Aspiring models learn how to change poses effortlessly, walk the catwalk with grace, and infuse their motions with flow and vitality. They learn to use their body language to highlight clothing or tell a story.
Props & Enhancing the Narrative: 
In some modeling tasks, props are utilized to highlight a particular product or to enrich the story. Aspiring models are taught by Zebra Institute how to use props as storytelling devices and to incorporate them into their postures. Students gain knowledge of how to naturally engage with props and construct attention-grabbing compositions.
Individual Style and individuality: 
Zebra Institute places a strong emphasis on maintaining individual style and individuality while teaching basic posing methods. Aspiring models are urged to embrace their individuality and create a distinctive stance or attitude. The institute places a strong emphasis on developing each student's talents and qualities so they can stand out in their own unique way.
Conclusion:
For aspiring models, mastering the art of posing is a critical ability, and the Zebra Institute in Kolkata offers thorough modeling training that equip students with the skills and information they need. Aspiring models are prepared to engage audiences and make an impression in the cutthroat modeling industry through body awareness, facial expression, angle awareness, movement, and personal style. 
Aspiring models in Kolkata can realize their full potential, stand out from the competition, and start a prosperous career in the exciting industry of fashion and modeling by enrolling in the Zebra Institute.