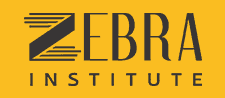 Tollywood Acting School Fees
Acting can never be taught or learnt. Either you have it or you do not have it. Rather it can be developed by training. There are several schools in and around the city that offer round the year acting training programmes. And one of them is Zebra Institute which is one of the best Tollywood oriented acting institute in Kolkata. Zebra Institute offers specialised programs for Tollywood oriented acting. We offer diploma courses and short term certificate courses in acting. And as the saying goes, there is no need for any degree to become an actor. It is just the inner passion that is required for you to become a successful actor. All it takes to become a successful actor is purely hard work and nothing else. We at Zebra Institute do not teach you how to become an actor. Zebra Institute just hones your craft and skills as an actor.
A most important thing an actor needs to do is to free his mind and body before going out to perform. It must be ready to face the audience or give the final shot without thinking of any kind of inhibition. 

An actor must ask itself questions in relation to the character it's playing. 

Learning voice modulation and projection is a must for an actor. 

Body postures, personality and other bodily mannerisms may make or break an actor. 

An actor must regularly practise acting exercises.  

To get into the actual skin of the character by proper makeup and grooming helps make an actor more acceptable to the audience.

As they say, you love the camera and the camera loves you back. An actor must learn how to deal with the camera. 

Discussing the biographies of successful actors is a big learning exercise. 

Proper diction learning of commonly used languages like Hindi, English and Urdu is required. 

Dancing and Modelling are part and parcel of Acting Industry. Hence, learning basic modelling and dancing techniques like Salsa, Bollywood and Hip-hop dance is imperative to become an actor. 

Learning to perform stunts is an important element of becoming an actor. 

Lip syncing and character dubbing are definitely required.