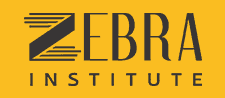 Tollywood Acting School Kolkata West Bengal
LEARN ACTING FOR FILM BY ACTING IN FILMS
Zebra Institute offers premium training by offering accredited degrees and diploma programs in the fields of acting and modelling. Our innovative techniques are designed for the Gen - Z actors. The acting institute offers an unrivalled approach towards interactive learning program where students get to learn in the most practical way possible. Zebra Acting Institute boasts of leading industry professionals as faculties and state of the art facilities.

Unlike any other institute, Zebra incorporates live training program. Our students participate in a series of realtime programs. They also have an opportunity to act in films made by student filmmakers. This gives the students an incomparable professional experience which not just helps him in acting but also in film-making and other related crafts.

If you're really passionate about acting, then go nowhere except Zebra Institute. Join Zebra Institute to learn the art of acting.