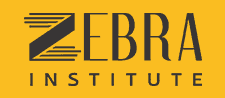 What are some good photography institutes in Kolkata?
Kolkata is the art capital of the country. Let us find out some of the good photography institutes in the city. But it is advisable to learn the nitty-gritty of photography before joining any professional training program. Professional Photography Training program at Zebra Institute (surely one of the good photography institutes in the city) makes you stand out and helps you learn the advanced techniques of photography. Proper fundamentals and hard work will help you excel in the field of photography. There are different photography courses available in the institute according to your requirements.
Zebra Institute is an initiative taken to provide quality education in photography. We make it a point to teach our students as to how to express through the medium of photography. We teach them to use photography as a media for producing powerful visual communications. Photography is a beautiful combination of science and art. We as an institute aim to produce excellence in the field of photography. Zebra Institute of photography caters to all and every age group. We have specific courses designed for different age groups. We have short terms courses that have been specifically designed for school pass outs having a passion for photography. The course teaches them the fundamentals of photography and ins and outs of photography devices. On the other hand we have advanced level courses for professionals looking to pursue photography as a profession. We aim to impart quality photographic knowledge to our students via the best of the best faculties, state of the art infrastructure, well equipped labs and studios. The institute has established itself as an anchor to upcoming quality photographers.
The photography course at Zebra Institute constitutes everything – from the very basic to the advanced level of photography. The course helps prepare a strong base for all its students in the field of photography. Photography is an amazing combination of technology and aesthetics. The institute believes that it is important for students to learn the most basic aspects of photography in order to apply the best possible available technology to their creativity to produce the best aesthetic output. A good photography institute always endeavors to produce technologically and aesthetically sound students who can excel in all genres of photography. Students get to learn different photography genres like – Wildlife Photography, Scenic Photography, Product Photography, Event Photography, Fashion Photography, Advertising Photography etc. The course is highly interactive as we invite renowned photographers for guest lecture which helps student gain an insight into challenges faced in the professional world of photography. We believe in a combination of theoretical and practical knowledge and hence we regularly organize indoor and outdoor photography sessions along with theoretical classes.