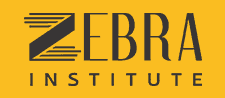 Which institute in Kolkata has affordable and good product photography?
We are specialists in affordable yet good quality Product Photography. We have worked for the topmost clients in Kolkata for their product photo shoot. All our photographers are highly talented and are super affordable to work with and our extremely organized. You can check our portfolio and we are sure you will be thrilled by our creativity and excellence.
The photography course at Zebra Institute constitutes everything – from the very basic to the advanced level of photography. The course helps prepare a strong base for all its students in the field of photography. Photography is an amazing combination of technology and aesthetics. The institute believes that it is important for students to learn the most basic aspects of photography in order to apply the best possible available technology to their creativity to produce the best aesthetic output. Zebra Institute endeavors to produce technologically and aesthetically good students who can excel in all genres of photography.
Students get to learn different photography genres like – Wildlife Photography, Scenic Photography, Product Photography, Event Photography, Fashion Photography, Advertising Photography etc. The highly affordable course is really interactive as we invite renowned photographers for guest lecture which helps student gain an insight into challenges faced in the professional world of photography. We believe in a combination of theoretical and practical knowledge and hence we regularly organize indoor and outdoor photography sessions along with theoretical classes.