Which is the best acting classes in Kolkata?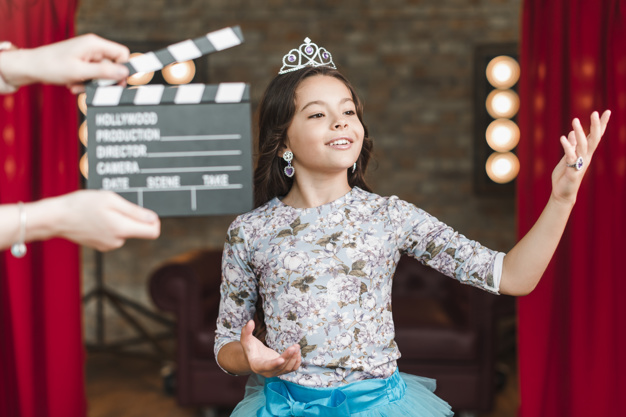 Which is the best acting classes in Kolkata that helps you get a job?
What is the description of the Acting course?
Acting is an art of self discovery. The objectives of the course is to develop an experimental understanding of collaborative nature of acting. Acting is based on a close study of relationships, emotions and actions. Also your talent is seen in every gesture you make and every work will speak in front of the camera.
Why Zebra is best acting classes in Kolkata?
Many people dream for become an actor but they don't know how to groom themselves neither they know how to prepare themselves for this category. For this reason you need a proper guidance so that you can prepare yourself for this field. Zebra Institute is here , to guide you and also help you to boast your career. In fact Zebra Institute will guide you from beginning like will give you diet chart, practice you various body fitness exercises, reduce your fear when you will be in front of camera etc.
Some of the features of Zebra acting classes:
Live training is one of the biggest advantages of our institute. And it helps you get a feel of the real life environment and makes you camera ready.
Similarly we will give you diet chart ,and will also tell you how to care your skin and hair.
During class there will be 1 hour exercise session.
In fact after your grooming faculty will teach you master shot, action continuity, reaction shot, behind the camera etc.
In the same way faculty will teach you movie sessions, shot reading, improvisation, characterization, script reading etc.
We also provide internships that help you to build confidence in yourself.
Undoubtedly our guest faculties from film industry renowned will give you the practical concept and clear your doubts.
Additionally we provide practical classes with real studio setup in our Zebra Studio.
Most importantly after completion of the course we will offers placements.
These are just some of the most basic shortcomings of a mobile phone camera when compared to a DSLR. Hence, for all those looking for some serious Photography goals, go and buy a DSLR now and enroll yourself in Zebra Institute Photography Training Program.
We give opportunity to our students to practice their skills from our own Zebra Studio.