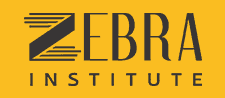 As we all know that movies shape up the current trends be it career choices or latest fashion trends or whatsoever.
When it comes to photography as a career choice, 3 Idiots played a damn big role in driving Photography as a full time career choice. The movie shows the dilemma of a student who has to choose between his passion of Photography and Engineering studies and how he pursues his passion. There has been a tremendous growth in advertising sector and this propelled the Photography career into a mainstream career option. There are several institutes in the city who teach Photography but the best out of the lot is Zebra Institute.
In a very short span of time of just 2 years, the institute has been able to carve out a name of its own. With an amazing studio infrastructure faculties and best of the best faculties, it has developed itself into one of the most competent Photography institute in the city. The Institute boasts of so many successful students who have been excelling in their fields. Zebra Institute works with an aim to provide short term photography courses to the students ans help them hone their craft. Students can enroll themselves in person or online according to their convenience. Their flexible class timings and location advantage are their biggest pluses and help make Zebra Institute the most popular Photography Institute in Kolkata.